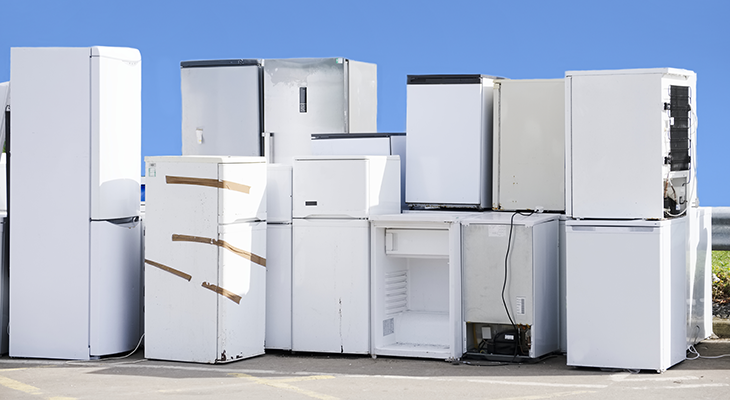 Having an old electric cooler that doesn't work can really stink. Don't let that broken fridge spoil a perfectly good part of your house!
Our refrigerator removal specialists will never leave you out in the cold. That old mini fridge from back in the day might be full of memories, but it's not doing anyone any good if you can't fill it with food and drinks. Whether it's a french door, side by side, or compact refrigerator, our qualified refrigerator removal professionals have got you covered.
From top freezer to bottom freezer refrigerators, we're the right people to remove your fridge. Speaking of freezers, we can help you dispose of your deep freeze too. Chest, portable, or upright freezers, you name it and we take it! Don'y worry, we handle drawer freezers as well.
Our friendly and professional refrigerator removal team can help you remove anything from anywhere as early as today! Call 604-720-0931 for a free estimate over the phone, or use the Request a Free Quote form on this page to get in touch.
Our rates include labour and disposal costs. A weight charge may apply to heavy items. Any special handling fees will be discussed at the time of pick up.
Request a Free Quote today for the easiest refrigerator removal, and other junk removal services, in the Greater Vancouver Area.