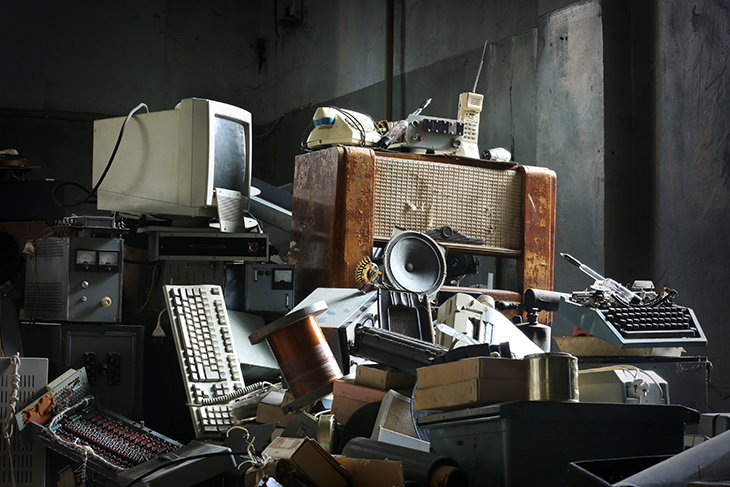 Tick tock, tick… tock? Is it time to recycle some electronics? The thought of all the e-waste building up in landfills is enough to drain anyone's batteries. Our electronics recycling specialists are helping to take the 'e' out of the environment.
Broken screens can turn into broken hearts. When it comes to medical electronics, we're exactly what the doctor ordered. And don't you worry, that's not the only type of electronics our team of professionals is qualified to recycle.
Do you have a bad case of the old cell phone blues? Let us take those old hand-held electronics off of your hands. Speaking of old, we're also the specialists to call for radios, MP3, CD, cassette, and record players. While we're on the topic of music, our electronic recycling team is happy to rid you of any old guitars, synthesizers, and even amplifiers.
Whether you chose betamax over VHS, HD DVD or BluRay, at least you'll never have to worry about rewinding with those VCRs and other tape players you have laying around. It's important to hold onto memories, but do you really want to hold onto old messages you let go to your answering machine? You know the one we're talking about, it sat right next to your old rotary telephone.
Maybe it's those old toys in your attic, or the electronic drum kit in your basement, if it needed a battery or a plug to once run, we're the electronics recycling specialists for you. There are so many electronics that we accept that we gave some of the categories their very own page! Take a look at our TV Recycling and Disposal, Computer Monitor Recycling, and Printer Recycling pages as well.