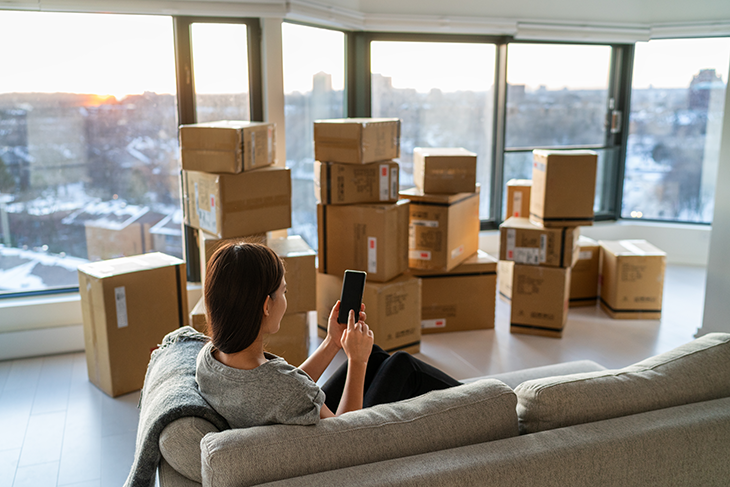 BENEFITS OF NOT PACKING YOURSELF AND USING BROTHERS MOVING VANCOUVER FOR PACKING SERVICE
Moving can be a challenging and overwhelming process, with packing being one of the most time-consuming and tedious tasks. However, opting for professional packing services by Brothers Moving Vancouver can provide you with several benefits. Let's explore the advantages of leaving the packing to the experts and why choosing our packing service can make your move smoother and stress-free.
SAVE TIME AND ENERGY WITH PROFESSIONAL PACKING SERVICE
Packing requires a significant amount of time and energy, from sorting and organizing belongings to carefully packing them into boxes. By opting for professional packing services, you can save valuable time and energy that can be better utilized in other aspects of your move, such as coordinating logistics or taking care of personal matters. Our experienced packers at Brothers Moving Vancouver are skilled in efficient packing techniques and can quickly and effectively pack up your belongings, ensuring they are protected and labeled for easy unpacking at your new location.
ENSURE SAFE AND SECURE PACKING WITH PROFESSIONAL PACKERS
The safety and security of your belongings during a move are of utmost importance. Our professional packers are trained in proper packing techniques and use high-quality packing materials to ensure that your items are protected from damage during transit. We also have experience in packing delicate and fragile items, such as glassware, artwork, and antiques, with care and precision. By entrusting your packing to our experts, you can have peace of mind knowing that your belongings are packed securely and will arrive at your new home in the same condition as they were before the move.
AVOID PACKING MISTAKES AND DAMAGES WITH PROFESSIONAL PACKERS
Packing is not just about putting items in boxes, but also about organizing them in a way that maximizes space and minimizes the risk of damages. Our professional packers are well-trained in packing techniques that ensure efficient utilization of space, proper stacking, and securing of items to prevent shifting or damage during transit. Additionally, our packers know how to handle different types of items, such as fragile, bulky, or oddly-shaped items, and pack them appropriately. By relying on our expertise, you can avoid common packing mistakes that may lead to damages or breakages during the move.
CUSTOMIZED PACKING SOLUTIONS FOR YOUR UNIQUE NEEDS
At Brothers Moving Vancouver, we understand that every move is unique, and your packing needs may vary accordingly. We offer customizable packing solutions to cater to your specific requirements. Whether you need partial packing or full packing service, our team can accommodate your needs. We can also provide special handling for delicate or valuable items, or follow specific labeling instructions for easy unpacking at your new home. Our goal is to provide a personalized and hassle-free packing experience that meets your individual needs and preferences.
CONVENIENCE AND EFFICIENCY WITH PROFESSIONAL PACKING SERVICE
Hiring professional packers can significantly enhance the convenience and efficiency of your move. Our team comes equipped with all the necessary packing supplies, such as boxes, packing paper, bubble wrap, and tape, so you don't have to worry about purchasing and organizing these items yourself. We also label each box clearly, making it easy to locate and unpack items in your new home. Our experienced packers work diligently to ensure a smooth and efficient packing process, allowing you to focus on other important aspects of your move and eliminating the hassle of packing.
IN CONCLUSION
In summary, opting for professional packing services by Brothers Moving Vancouver can offer you several benefits during your move. From saving time and energy, ensuring safe and secure packing, avoiding packing mistakes and damages, to providing customized packing solutions, and enhancing convenience and efficiency, our packing service can make your move smoother and stress-free. Trust Brothers Moving Vancouver for professional packing service and experience a seamless and hassle-free move. Contact us today to learn more about our packing services and how we can assist you with your upcoming move. Let us take care of the packing so you can focus on settling into your new home! Call Brothers Moving Vancouver at [604-720-0931] or Click the link below