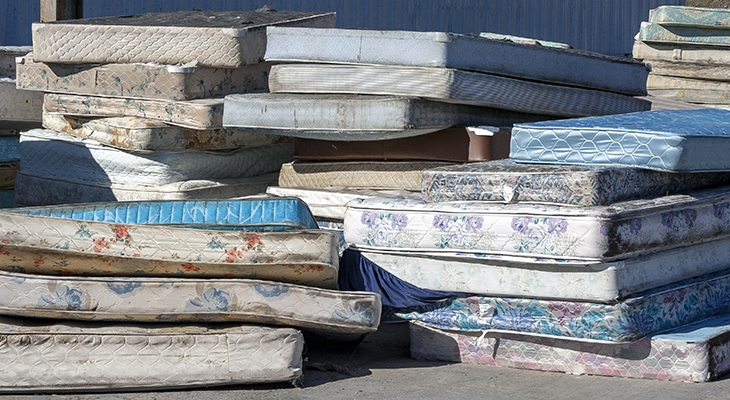 It's time to end those sleepless nights and get rid of that old mattress once and for all. There are hefty fines that follow if your mattress is recycled incorrectly. Don't let disposing of your mattress turn into a nightmare. Let us handle the job and turn that old mattress into nothing but a distant memory (foam mattress). Sorry… We just couldn't help ourselves.
All jokes aside, our mattress removal specialists are ready when you are!
What's the word that comes to mind when you think of awkward? Let me guess, old mattress? Whether it's a twin/double, queen, or king size mattress, we have the best mattress disposal specialists for the job.
Memory foam, gel, pillow-top mattresses, we've seen them all. If it's a mattress and it needs to be disposed or removed, we have you covered. Don't you worry, that also includes latex, inner-spring, and hybrid mattress disposal and removal.
We can even take your old bed frames, box springs, and futons. That includes removal and recycling of unique styles such as canopy, murphy, and even racecar beds. Modern, vintage, adjustable, or folding, if it's used for sleep Brothers Moving Services is the junk removal company you need!