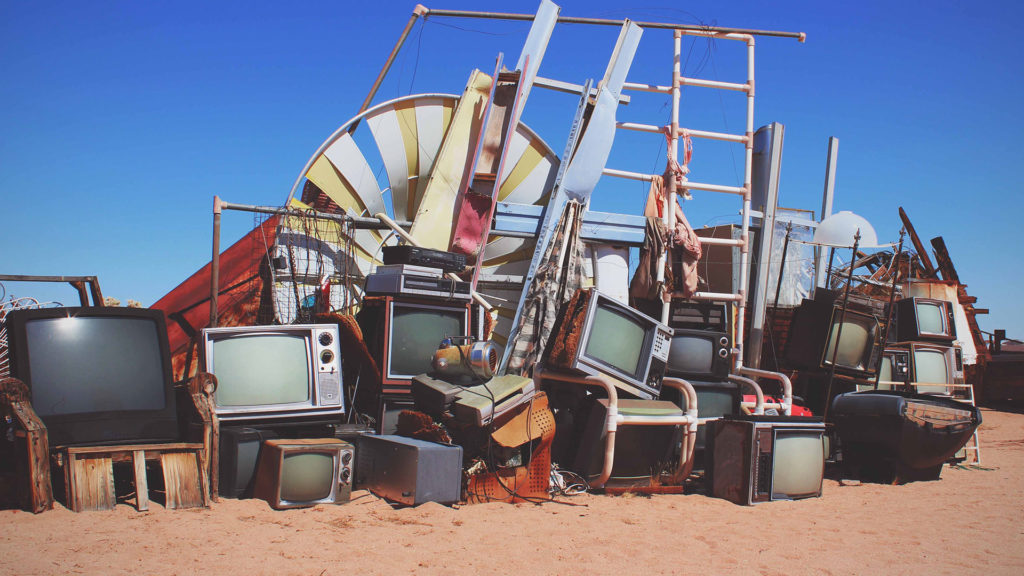 Television, the land of the letters. There's TV, CRT, DLP, LED, OLED, LCD, and more. We also have the right TV recycling and disposal team to handle them all!
For those of you who aren't familiar with all of these acronyms, let's quickly go through them. I'm sure you all know that TV means television, that one is easy.
First up we have the old CRT, or cathode ray tube. These are those old, big, and heavy TVs with the curved glass screens. Next up is DLP, otherwise known as digital light processing. These are basically projectors, some of which have TV tuners, so we classify them as television sets as well. Moving forward we have the LCD TV, or liquid-crystal-display televisions. These are similar to plasma TVs. Following that is the LED, or light emitting diode. The OLED is very similar, but with an added word, the organic light emitting diode.
Now that we're all caught up, we're going let you in on a little secret. Not only do we recycle and dispose of all of these TVs, we also recycle television accessories. Yes that's rights, we'll take your VCRs, DVD/Blu-Ray players, and more! For other electronics, check out our electronics recycling section.
Our friendly and professional TV recycling and disposal team can help you remove anything from anywhere as early as today! Call 604-720-0931 for a free estimate over the phone, or use the Request a Free Quote Form on this page to get in touch.
Our rates include labour and disposal costs. A weight charge may apply to heavy items. Any special handling fees will be discussed at the time of pick up.
Request a Free Quote today for the easiest TV recycling and disposal, and other junk removal services, in the Greater Vancouver Area.