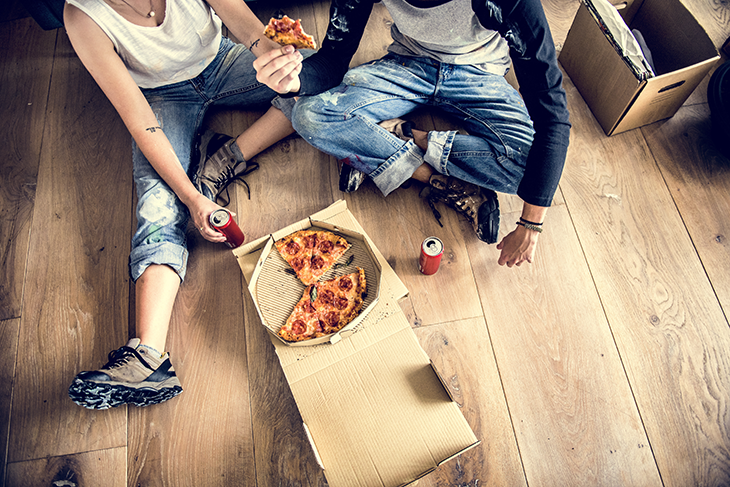 A lot of people forget about having to move food. If it hasn't been on your mind before moving day, it should be – otherwise it becomes quite a challenge.
Many people and up stuffing plastic bags full of their fridge's contents only house before a move.
Food takes up room, and it can be damaged or go on the ride over before you have a chance to get it cooled in a working fridge again.
Here are a few tips and tricks to make use of what you have before the big day:
Go through the fridge and cupboards and make an inventory of everything you have. With this list it will be much easier to make a plan from there.
All of your perishables, all of the frozen foods in your freezer, as well as opened items are what you're looking at here.
As we mentioned above, moves take time; even if you have the electricity on in your new home right when you get there, your perishable items may have already melted or been smooshed by other boxes in the car.
Plan how you are going to use all of these perishables whether you're eating eggs and toast every morning for breakfast and salad every night. We don't want all that food to go to waste!
Try to only buys foods you plan on using right away. Keep sizes smaller (even though you want that giant jug of chocolate milk).
Bonus: Take our Brotherly Advice and stay away from impulse purchases before moving day. It's just more to pack and move!
Other Options:
Give away extra food you aren't going to use.
Dine In/ Take Out
Feed the Help (Hey, we get hungry too!)
---
Call us at (604) 720-0931 to book a move and request a Free Estimate!