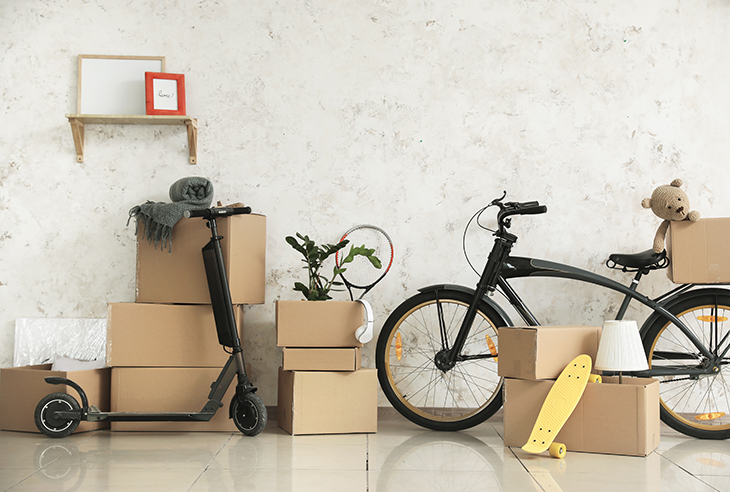 One thing we love about living in the city is the easy commuting by bike! Living in Vancouver many people choose to forgo owning a car, and instead invest in active transportation.
If you are one of these people, and your bike is your baby, you may have accumulated some expensive gear over time (maybe even a couple bicycles). Moving equipment as well as multiple bikes can be a challenge.
Here are a few tips to keep Moving Day Moving Smoothly:
Take a close look at your insurance policies. Depending on your plan, certain items may be covered on the occasion your equipment gets lost, stolen, or damaged.
It may also be a good idea to make a list of the monetary value of your prized possessions.
It's always a good idea to have before photos of valued items. This way you know if anything has been damaged. Photos are also a good source for documentation when you arrive and are looking to make sure everything is accounted for.
In general if you own anything of particular value of which you are protective of, tell your movers. We need to know if anything you own requires additional protection or care.
Let us know so we can help.
Additional Options:
You can bring important gear with you in the car on the way to your new location.
Bike to your new digs! There is a ton of online resources on carting possessions by bike!
---
Have more questions? Call (604) 720 0931 for information and a FREE quote!