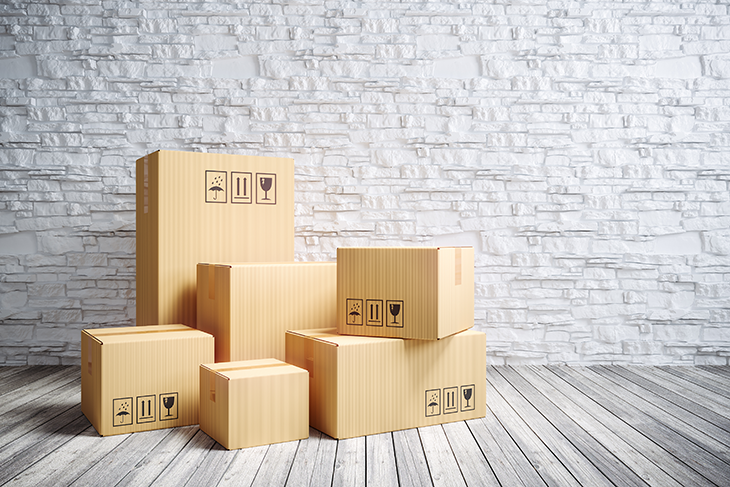 When packing, certain concessions can be made with materials. For instance, it's perfectly acceptable to use extra pillow cases or sheets as packing stuffing.
Certain packing specifics can make your life a whole lot easier – like having the correct boxes.
We see a lot of second hand boxes, or make-shift boxes, or taped-together boxes. When boxes have been over used, or are over filled, or are not meant to be lugged around, there are all sorts of problems that can arise.
When the integrity of a box structure is compromised, it breaks. Then all the contents fall out resulting in broken possessions or injuries. This is not fun for us, and it's not fun for you.
When packing just keep in mind that these boxes need to be lifted by someone. In case you're wondering, not all boxes are the same.
There are specific boxes for specific moving requirements other than size.
Here is your Basic Guide!
Sized Boxes
Medium Box: The most commonly used size of box designed sturdy – useful for packing books. A Medium Box can hold 1.75 cubic feet of possessions.
Large Box: Large boxes are perfect for carrying your medium sized possessions like pots and pans, small appliances, or canned goods. Large Boxes can hold 3.5 cubic feet of possessions.
Extra-Large Box: Just because they're bigger does not mean you should be filling extra-large boxes full with your heaviest item. Extra-large boxes are great for linens, towels, etc. Make sure to mark them with "HEAVY" if they do include heavier items inside so whoever is lifting these boxes knows! Extra-large boxes can hold 4.9 cubic feet of possessions.
Item Specific Boxes
Wardrobe Boxes: These long boxes come equipped with a metal bar at the top to hang clothes or other items like drapes that you do not want to wrinkle on the move over.
Kitchen Boxes: Double-walled boxes made specifically to pack breakables. You can pack china, crystal ware, glassware, etc., in these boxes for extra protection. You can also add dividers in these boxes for wine glasses.
Picture Boxes: Telescoping cartons can fit pretty much any framed picture or mirror. You can decide on a thinner longer carton, or a wider one depending on what you plan on packing in them (posters, framed artwork, or mirrors).
---
Have questions about moving? Call Brothers Moving for a Free Estimate today!