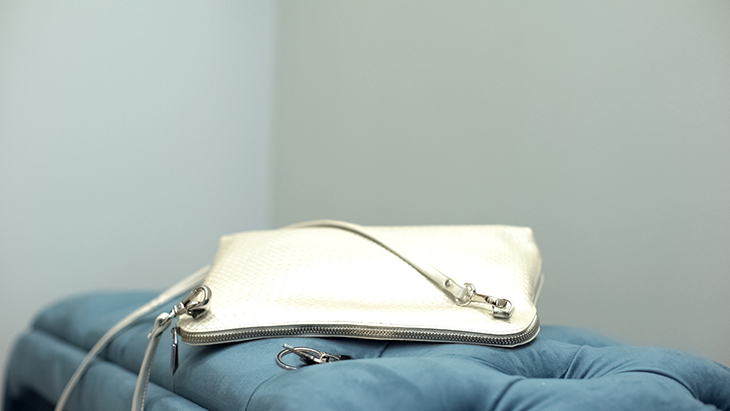 Anyone who has ever moved knows what a crazy day Moving Day is. Even if everything is going smoothly some things just slip through the cracks.
First off, the best thing you can do to help ensure nothing gets left behind is to be organized come moving day.
Preventative measures like making a packing list, packing in advance, and having a game plan for moving day are all smart moves to make prior to moving day.
With the chaos going on, the last thing you need to learn when you arrive at your new place after a long day is that you left your cell charger and medications back at the old apartment.
Here are the possessions most commonly left behind:
Electronics
Chargers: Due to their size, chargers for laptops, cellphones, etc., are easy to forget about. We plug them in as we're moving boxes and… opps!
Bathroom
Prescriptions: People often leave their medication in the cabinet, and are generally left for last when packing since they're needed until the last minute.
Clothing
Jackets: You leave out your jacket knowing you're going to need it on the way over to the new place, but with all the excitement you forget to grab it on the way out.
Kitchen
Food: As many people prefer to order in either the night before or the nights leading up to moving day, pizza boxes or containers of leftovers are often forgotten in the fridge.
Pets
Napping Pets: It's awful but true. While we're busy packing up the truck, pets stay in the house or apartment, and often people just get caught up in the day and forget the cat is napping in an old bedroom.
Do:
A final walk-through checking cabinets, behind doors, in closets, and under leftover furniture. The whole thing. Do a last look in your storage locker, garage or basement as well.
Hire movers. We have the experience to remind you and we keep checklists!
Once you've double checked all rooms, remember to leave behind keys, garage openers, and owner's manuals!
Call Brothers Moving today for a FREE Quote!