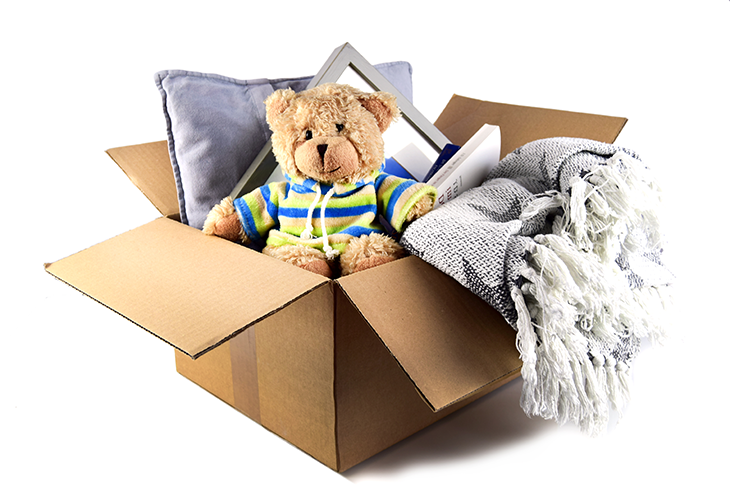 We expect big furniture and electronics are going to be the most of our worries during relocation. That's generally why people forget about soft goods like blankets, pillows, rugs, and curtains.
Soft goods build up a lot of dust and mold if not packed correctly. The last thing you want is to unroll your carpet after a long move and find it stinky and gross.
Here's how you do it!
The Easy Stuff:
Sheets and Bedding
Fold and place in plastic bags, and pack in boxes.
For you mattress, it is a good idea to cover it in plastic before the move. Otherwise it's possible it'll get dirty or picks up bugs along the way.
Blankets and Towels
Pack like your linens – fold and place in plastic bags, and pack in boxes.
Blankets and towels also make good packing material to be used for wrapping breakables. Set aside as needed.
Pillows:
Take a few with you in the car, pack some in drawers of dressers and the rest can be packed along with your linens.
Tougher Packing:
Rugs:
Clean before moving day! While in transit the dust and bacteria in you rugs can build up and cause mold to grow.
To protect your rugs and make them easier to transport cover them in plastic.
Curtains:
Clean before moving day! All that dust and bacteria your curtains accumulate can build up to cause mold during transit!
Curtains can be folded, put in plastic, and packed in boxes for moving.
You can also pack your drapes and curtains in wardrobe boxes!
---
Brother's Moving has the Best Rates in Town! Call today for a free estimate!