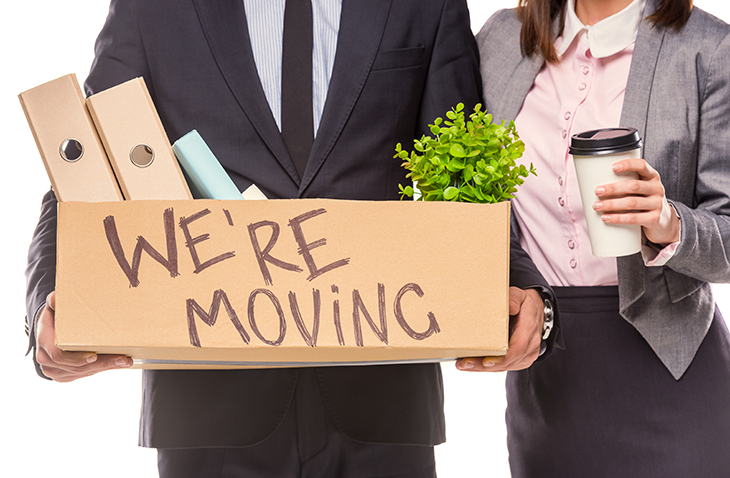 Brother's Moving has plenty of experience in the Commercial Moving Sector, resulting in an excellent reputation.
Whether you have an office move of 5 staff or 500, Brothers Moving will move your office securely and professionally.
We can also perform a relocation move after regular hours and on weekends to minimize business downtime.
Our services include:
Pack and Unpack
Load and Unload
Fast Delivery
Disassemble & Assemble Furniture and Other Office Items
Precise Placement of Furniture
While we take care of a lot of the stress, the following advice will ensure your Office Relocation goes smoothly.
While you've probably made sure that all mail will be forwarded to your new address, make sure to inform all clients (past and present), vendors, and utility companies of your move.
Most businesses have back files, and cabinets full of paper records and files. Check ahead of time what can be tossed, shredded or recycled* to lighten the load and make sure you are not keeping what you don't need to.
* If you have old furniture, appliances or electronics that you don't need any more, Brothers Moving can remove and dispose them responsibly.
Having a Floor Plan of your new location is imperative in determining where all of your furniture will go. This also helps us to know where to place everything.
If you and your co-workers decided to do the majority of the packing yourselves, it is crucial that all boxes are labeled as descriptively as possible. As we mentioned above, in order to know where to place things we need organization.
Most buildings have specific guidelines as to what days and times you can move in or book the elevator.
---
Call Brothers Moving for a Free Quote on your Move Today!